You will also decide and decree a thing, and it will be established for you…" (Job 22:28, AMP).
To be true people of faith, we must understand that we are made in the likeness and image of God, and regardless of whether we deserve it or not, we have authority here on Planet Earth simply because we are human beings. Likewise, we have authority in heaven because we are in Jesus, and He has authority in heaven and earth. Because we are in Jesus, we have authority to harmonize what God has created in heaven here on Planet Earth.
We often operate in our own concepts of faith instead of operating in the faith of God – faith the way God showed us. God wants us to walk in a faith that is not only immovable, but that sees the end from the beginning and takes hold of His promises, bringing them to ourselves.
The parables have what I call the "golden thread of personal responsibility" woven into the fabric of every single message Jesus taught. Jesus was teaching us how to live and function in the kingdom of God and the kingdom of heaven – how to have heaven here on earth. We cannot have heaven on earth if we do not accept and walk in personal responsibility. This is clearly demonstrated in the Parable of the Sower and the Seed, which brings us down to one thing: The seed doesn't grow because someone has a special anointing and lays hands on us, or even because God makes a decision. The seed grows when we nurture it in our hearts by pondering, considering, thinking on, meditating on, and reflecting on it. The Law of Sowing and Reaping is the most important law of the created universe. It is THE law that undergirds everything happening spiritually, physically, and emotionally in this created world we are living in.
God has freely given us ALL things that pertain to life and godliness. God has already done His part through Jesus. WE have to decide and decree – then it becomes established in our hearts, and we experience God differently than anything we've ever experienced. We experience the righteousness of God in our hearts that makes us able to harmonize our lives with God. Then, we can actually receive the message from God showing us how to walk it out and experience the capacity to harmonize heaven and earth. This all happens because we use our authority, trusting the death, burial, and resurrection of Jesus to make decisions.
THIS is where it all changes!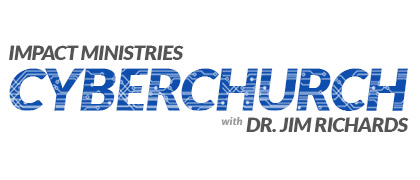 Dr. Jim Richards combines spirituality, energy medicine, scientific concepts and human intuition into a philosophical approach that aligns spirit, soul and body, resulting in incredible health, emotional, financial and spiritual breakthroughs. Jim is a life coach, consultant, teacher and motivational trainer. He holds doctorates in Theology, Alternative Medicine and Human Behavior. Dr. Richards is an entrepreneur who has built several successful businesses ranging from contracting to real estate to marketing. As a national best-selling author, Dr. Richards has written several books that have sold several million copies around the world.