John 1:4-5, "In Him was life, and the life was the light of men. 5 And the light shines in the darkness, and the darkness did not comprehend it."
The Word of God is living and active. When we prayerfully read and meditate on the Word of God, something happens in us that is unexplainable. But Jesus pointed out the life is not in the Scriptures, the life is in Him. "You search the Scriptures, for in them you think you have eternal life; and these are they which testify of Me. But you are not willing to come to Me that you may have life." John 5:39-40.
Truth is light that shines on our path and shows when we walk in the truth. Truth is a light that shines on God so we can know if we are actually pursuing God or our imagination's concept of God.
Too often, we unintentionally follow the way of religion and allow the Word of God to become a substitute for personal interaction with God. When that happens, we learn more and more scripture, but we don't find the life, power, healing, or miraculous power we so desperately need.
Join me this week, and we'll talk about the journey from life, to light, to glory, i.e., from experiencing the miraculous, to having an understanding that goes beyond intellectual information, to transformation into the reality of God!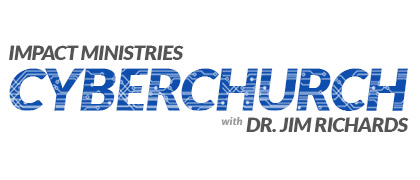 Dr. Jim Richards combines spirituality, energy medicine, scientific concepts and human intuition into a philosophical approach that aligns spirit, soul and body, resulting in incredible health, emotional, financial and spiritual breakthroughs. Jim is a life coach, consultant, teacher and motivational trainer. He holds doctorates in Theology, Alternative Medicine and Human Behavior. Dr. Richards is an entrepreneur who has built several successful businesses ranging from contracting to real estate to marketing. As a national best-selling author, Dr. Richards has written several books that have sold several million copies around the world.