How is it possible that anyone could confuse love with narcissism? It's something that probably happens every day in millions of marriages, when someone looks into the eyes of their spouse and says, "If you love me you'll do……!" In our corrupt world, we have somehow come to believe that love is when someone does something for us and we are not expected to respond. This is the way far too many believers attempt to relate to God. I don't really want to know you, spend time or do what it takes to have a great relationship; I just want you to prove you love me!
God does love us, and He does prove it every single day in thousands of ways. But His love is no benefit to us if we do not believe it, experience it, and respond to it. If we do not respond to His love by loving Him and loving others, it becomes a problem that can lead us into extreme spiritual narcissism. Join me this week in CyberChurch as we explore whether our relationship with God is leading us into love or selfishness!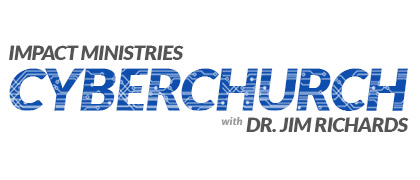 Dr. Jim Richards combines spirituality, energy medicine, scientific concepts and human intuition into a philosophical approach that aligns spirit, soul and body, resulting in incredible health, emotional, financial and spiritual breakthroughs. Jim is a life coach, consultant, teacher and motivational trainer. He holds doctorates in Theology, Alternative Medicine and Human Behavior. Dr. Richards is an entrepreneur who has built several successful businesses ranging from contracting to real estate to marketing. As a national best-selling author, Dr. Richards has written several books that have sold several million copies around the world.