5. Communion With The Harlot
What does it mean to take communion with demons? The Great Harlot carries a communion cup full of blood. This blood intoxicates the leaders of the world. It seduces them into trading human life for the economy as a way of leading the population into compromising their morals and values for financial gain. It turns the inhabitants of the earth into fornicators with her wickedness. Join me this week in CyberChurch as we explore what it means to take communion with the harlot and how to avoid her deception. You don't have to be afraid to escape the global deception; you only need to be aware.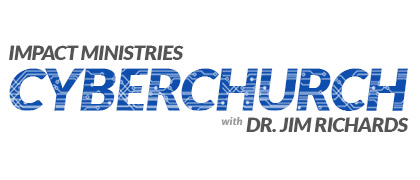 Dr. Jim Richards combines spirituality, energy medicine, scientific concepts and human intuition into a philosophical approach that aligns spirit, soul and body, resulting in incredible health, emotional, financial and spiritual breakthroughs. Jim is a life coach, consultant, teacher and motivational trainer. He holds doctorates in Theology, Alternative Medicine and Human Behavior. Dr. Richards is an entrepreneur who has built several successful businesses ranging from contracting to real estate to marketing. As a national best-selling author, Dr. Richards has written several books that have sold several million copies around the world.