4. The Revelation Of Jesus
Everything God has revealed about Himself can only be understood through Jesus' life, teaching, death, burial, and resurrection. Learning to apply this revelation knowledge to our lives is preceded first by experiencing it in our hearts.
God revealed His Son to the apostle Paul first, as he meditated on Old Testament Scriptures about the Messiah (Gal. 1:16-17). After Paul brought this to life in his own heart, he was set apart into his apostolic ministry. One reason the early apostles changed the whole world was that they followed this same process. They knew the Word of God, experienced that Word in their hearts, learned how to live it, and then they showed it to the world. You, too, can change the world just like they did when you first experience God in your heart as Jesus has revealed Him to be.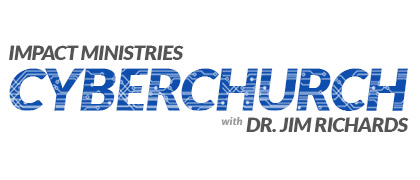 Dr. Jim Richards combines spirituality, energy medicine, scientific concepts and human intuition into a philosophical approach that aligns spirit, soul and body, resulting in incredible health, emotional, financial and spiritual breakthroughs. Jim is a life coach, consultant, teacher and motivational trainer. He holds doctorates in Theology, Alternative Medicine and Human Behavior. Dr. Richards is an entrepreneur who has built several successful businesses ranging from contracting to real estate to marketing. As a national best-selling author, Dr. Richards has written several books that have sold several million copies around the world.