4. Instructions For Survival
In 40 AD, Titus of Rome began a siege against Israel. According to historians, 1,100,000 Jews died in this siege. That same historian also says that no Christians died in that siege. How is that possible? Thirty-eight years beforehand, Jesus provided instructions for surviving the destruction of Jerusalem. By following His instructions, the church enjoyed unique protection.
Jesus continues to provide us with instructions to escape the destruction occurring in the world. We tend to listen to every preacher and prophet while ignoring the wisdom of our Savior. Join me this week in CyberChurch to discover the unique mystery of how every Christian in Jerusalem escaped death and learn how you can apply that in the trouble that is coming.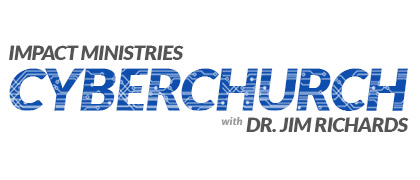 Dr. Jim Richards combines spirituality, energy medicine, scientific concepts and human intuition into a philosophical approach that aligns spirit, soul and body, resulting in incredible health, emotional, financial and spiritual breakthroughs. Jim is a life coach, consultant, teacher and motivational trainer. He holds doctorates in Theology, Alternative Medicine and Human Behavior. Dr. Richards is an entrepreneur who has built several successful businesses ranging from contracting to real estate to marketing. As a national best-selling author, Dr. Richards has written several books that have sold several million copies around the world.