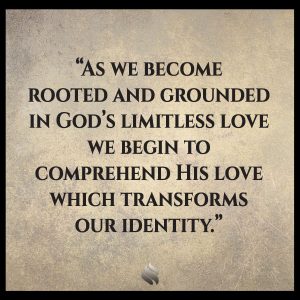 The Word of God is congruent, inclusive and never contradictory. Every part affects, defines and is connected to every other part. Should we leave out, reject or disbelieve any part; to some degree we dis-empower the part we are attempting to put into practice.
The first thing we must discover, choose and believe is the Gospel of Peace. We must accept that God made a covenant of peace with Jesus and we are in Him so we share in the covenant equally. To the degree we reject or limit the Covenant of Peace we limit what God can do in our lives.
All faith and trust for God starts by believing that God is love, He loves you, He will not harm you and He is exactly who Jesus revealed Him to be. As we become rooted and grounded in God's limitless love we begin to comprehend His love which transforms our identity. CLICK HERE to join me this week and discover the incredible power of knowing your identity and experiencing your authority!