12. Writing On Your Heart
One of the most powerful tools we can employ to dramatically change our lives is meditation. The Bible mentions meditation dozens of times; Jesus explains that unless we meditate on the Word of God we hear, it brings us no benefit. Yet, the majority of believers have no idea what He is talking about.
Many believers insist they don't meditate, but the truth is every person meditates. Sadly, we tend to meditate on those things that hurt our self-worth, destroy our faith, and make our lives worse.
The most common form of meditation is memories, and sadly we usually recall memories that are filled with sorrow and pain. When we relive painful past experiences, it alters our view of the future, diminishes our hope, and robs us of our dreams.
Join me this week, and I'll show you how to rise above painful memories and create a new picture of your future through meditating on the promises of God.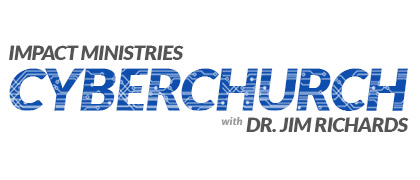 Dr. Jim Richards combines spirituality, energy medicine, scientific concepts and human intuition into a philosophical approach that aligns spirit, soul and body, resulting in incredible health, emotional, financial and spiritual breakthroughs. Jim is a life coach, consultant, teacher and motivational trainer. He holds doctorates in Theology, Alternative Medicine and Human Behavior. Dr. Richards is an entrepreneur who has built several successful businesses ranging from contracting to real estate to marketing. As a national best-selling author, Dr. Richards has written several books that have sold several million copies around the world.