It's incredible the number of people who have come to me as a pastor or counselor and said, "I just want to start over. I've made such a mess of it. I'm sick of it. I've made so many mistakes and so many things are going wrong. I don't know how I'll ever have a life or future." Sadly, most people believe their past is who they are, and they're tormented and driven by it. It's become their identity.
But I have great news! God wants to give you a brand new life. He's already made a way for you to be delivered and to step into the brand new life He's provided for you. Jesus overcame all you've ever been outside of Him so you could walk away from that old life. It doesn't matter if it happened before you got saved or things you've done outside of Jesus as a believer.
If you'd like to leave your past behind and finally have a shot at building a life based on the beliefs and choices you make now instead of fighting stuff from the past, watch this week's CyberChurch broadcast, "Creating a New Past." Start down a pathway to freeing yourself from your past, no matter how bad or how long ago it was. You can step out of your past and into the true identity God has provided for you in Jesus. You can have an incredible life!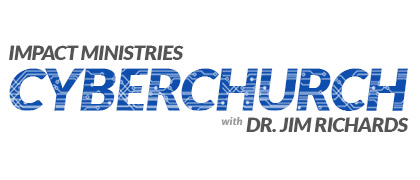 Dr. Jim Richards combines spirituality, energy medicine, scientific concepts and human intuition into a philosophical approach that aligns spirit, soul and body, resulting in incredible health, emotional, financial and spiritual breakthroughs. Jim is a life coach, consultant, teacher and motivational trainer. He holds doctorates in Theology, Alternative Medicine and Human Behavior. Dr. Richards is an entrepreneur who has built several successful businesses ranging from contracting to real estate to marketing. As a national best-selling author, Dr. Richards has written several books that have sold several million copies around the world.