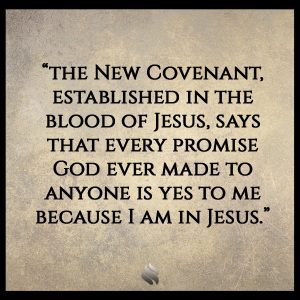 Jesus said He came to give us life more abundantly, or as the original language indicates, "life to its fullest." All of the names of God express God's loving character and nature. If I believe on the name(s) of God I should always expect a great life. The New Covenant, established in the blood of Jesus, says that every promise God ever made to anyone is yes to me because I am in Jesus (2 Cor. 1:20).
The oldest Luciferian lie of religion is God is an oppressor who doesn't want you to have a great life; If you will just free yourself from God's morals, values, and standards, you will find freedom and complete fulfillment!
God doesn't send pain, suffering and torment to teach you. He teaches by His Word and His Spirit. He will certainly teach us how to get out of hardship, but He never sends it. This covenant in Jesus promises we are delivered from the curse of the law (Gal 3:13).
The life of the New Covenant believer should be one of hope, i.e., confident expectation of good things, and faith, i.e., absolute trust in the character and nature of God. CLICK HERE to join me this week as we look at all the reasons we should expect life at its best. I want to prepare you for an incredible new year, better than anything you've ever experienced!