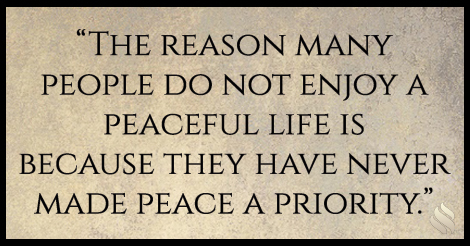 The reason many people do not enjoy a peaceful life is because they have never made peace a priority. They have incorrectly thought peace would come later, after all their needs were met. But the truth is they will realize their access to all the resources of the Kingdom of God and experience their needs being met from the place of peace. Peace is the internal environment wherein one can recognize the leadership of the Holy Spirit. It is a continuum of the provision of God that comes from our Kingdom inheritance.
The paradox of peace and provision is this: peace only comes when you know all your needs are met through God's resources, but you can never find peace by trying to get all your needs met first! JOIN ME this week and discover how to walk this path and live in this realm called the peace of God; and in that realm we will discover all God's resources to meet all our needs!
Join Our Mailing List!
Subscribe to our mailing list and you'll get notifications of new posts along with advanced notifications of sales, special offers, and subscriber-only discounts!
Welcome to the Impact Ministries family! Please check your email to confirm your subscription!