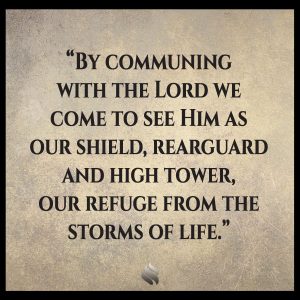 The Bible says the fear of man brings a snare. That word snare is basically an entrapment. You notice that the other person doesn't set the trap. We set it with our fear! The antidote for fear of man is to trust in the Lord. The scripture says then you will be safe, strong and inaccessible to the trap!
By communing with the Lord we come to see Him as our shield, rearguard and high tower, our refuge from the storms of life. Communing is when we acknowledge and meditate on what we share in common with Him. What we share in common with Jesus is all of His inheritance: qualified for all the promises of God, deliverance from the curses, peace with God, the leadership and comfort of the Holy Spirit and the grace that empowers us as overcomers in all things!
CLICK HERE to join me this week and stop giving away your freedom through the fear of man. Live the victory that has been given to you in Christ!