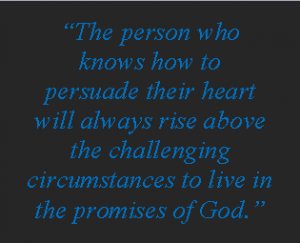 There has been decades of controversy surrounding positive thinking. It is both clinically and biblically proven to be the healthiest mental approach to life. But there are many obvious pieces of the puzzle left out. The confusion begins with faulty definition of terms like: positive confession, positive thinking or positive affirmations.
Clinical studies show that positive affirmations only work for about 15% of people. The remaining 85% increase their levels of stress and internal conflict when attempting positive affirmations. Why? Because they don't believe what they are saying is true! They are violating their conscience; it feels like a lie! Yet when they speak the negatives they believe to be true, it has devastating effects on their emotions and physical functions.
In my series, The Supernatural Power of Making Decisions, I will show you how to make positive confessions work for you instead of against you. In fact, you will learn how to use them to create an incredible effect on your heart.
The word "confess" means: to say the same thing. A biblical confession has the same thing in your mouth, in the Bible and in your heart! Until it is true in all three areas it is not a confession and feels like a lie. But, when a person believes what is in the Bible and is willing to engage their imagination, speaking the word becomes part of the process of persuading one's heart to believe the truth. There is no self-deceit!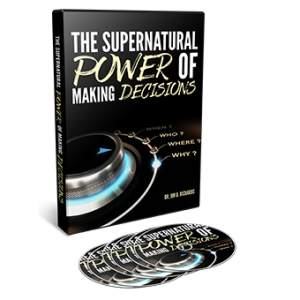 One of the greatest tools to immovable faith used by great believers in the Bible is "persuading their heart." The person who knows how to persuade their heart will always rise above the challenging circumstances to live in the promises of God. Join me in CyberChurch this week to learn the secret power of Confessions of a Persuaded Heart.