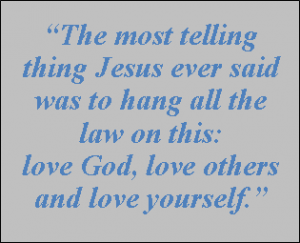 Nearly every believer alive has a degree of struggle with that. We must always read the Bible with a mindset that says, "If there seems to be a contradiction anywhere in God's Word I must accept there's something I don't understand!" Until we reach that place we're susceptible to all manner of confusion and deceit.
The first Law of Interpretation is: God never changes! The second Law of Interpretation is: I can only understand the Old Testament when I use Jesus' life, ministry, death, burial and resurrection as my basis for interpretation! Third, everything God does, has ever done or will ever do is motivated by love. If it doesn't look like love I either have a faulty definition of love or I don't grasp God's intentions in His actions. From here we move to the more technical rules of interpretation.
With this as a foundation the Holy Spirit can teach us everything we need to know to see the true nature of God. Jesus said, I and the Father are One; if you've seen me you've seen the Father, the works that I do are the Father's. He was saying as clearly as could be said, "I am showing you the true nature, intention and motive of everything God has ever said or done." Join me in Impact CyberChurch to take a quantum leap in seeing Jesus and the Father as One!
The most telling thing Jesus ever said was "Hang all the law on this: love God, love others and love yourself." In other words, until anything in God's Word fails to bring me to these places, I don't understand it as God intended.