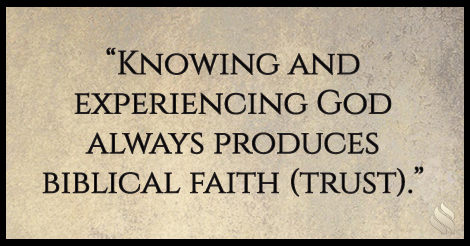 The Bible says faith works by love. The word "works" means to be made active or energized. Knowing the incredible love of God makes it easy to trust Him. Knowing and experiencing God always produces biblical faith (trust). Moses perceived God's goodness. From that moment forward He knew God would do anything for His people.
Jesus came and showed us the character and nature of God. Every act of kindness and every miracle are not only exactly what God the Father would have done if He were physically present, but it is what He still desires to do. When we realize Jesus is the exact representation we will finally perceive God's goodness and we too can move into that place of limitless faith!
JOIN ME this week and discover the secret of walking in faith… not religious faith, not greedy faith… faith that actually knows and trusts God's character.
Join Our Mailing List!
Subscribe to our mailing list and you'll get notifications of new posts along with advanced notifications of sales, special offers, and subscriber-only discounts!
Welcome to the Impact Ministries family! Please check your email to confirm your subscription!