6. The Imaginary Battle Part 2
Every professional knows the 80/20 rule: twenty percent of your effort produces eighty percent of your results. Sadly, in business, relationships, and our walk with God, we put eighty percent of our effort in the wrong place. Consequently, we work very diligently at eighty percent of our effort to get only twenty percent of the desired outcome. There are few things as discouraging as working really hard and getting very little benefit!
Much of what we have been taught to do as believers produces no meaningful benefit; it only produces mountains of frustration and eventually undermines our faith. The Apostle Paul calls that "beating the air."
This week I will show how to avoid religious nonsense that undermines your faith and produces no meaningful benefits. Join me this week for "The Imaginary Battle, Part 2."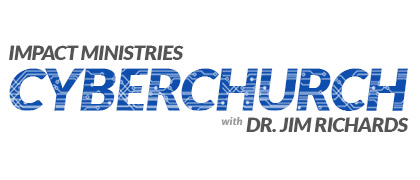 Dr. Jim Richards combines spirituality, energy medicine, scientific concepts and human intuition into a philosophical approach that aligns spirit, soul and body, resulting in incredible health, emotional, financial and spiritual breakthroughs. Jim is a life coach, consultant, teacher and motivational trainer. He holds doctorates in Theology, Alternative Medicine and Human Behavior. Dr. Richards is an entrepreneur who has built several successful businesses ranging from contracting to real estate to marketing. As a national best-selling author, Dr. Richards has written several books that have sold several million copies around the world.