A committed believer rarely gets into difficulty by completely rejecting God's Word. But we do find ourselves struggling to be sure of what God actually meant. The serpent asked Eve, "Hath God said?" That could mean anything from "Did He say it at all?" to "Are you sure He said that?" to "What did He really mean?" In other words, he was looking for any area of the interaction where she lacked confidence.
I want to share with you how you can hear God and hold on to what He is speaking to you. Faith has to be sure! The moment you become unsure, you have become vulnerable to manipulation. Join me for this week's CyberChurch message, "Hath God Said" to learn more.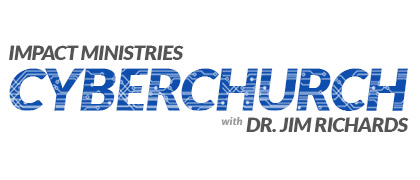 Dr. Jim Richards combines spirituality, energy medicine, scientific concepts and human intuition into a philosophical approach that aligns spirit, soul and body, resulting in incredible health, emotional, financial and spiritual breakthroughs. Jim is a life coach, consultant, teacher and motivational trainer. He holds doctorates in Theology, Alternative Medicine and Human Behavior. Dr. Richards is an entrepreneur who has built several successful businesses ranging from contracting to real estate to marketing. As a national best-selling author, Dr. Richards has written several books that have sold several million copies around the world.