3. Unlawful Use Of The Law
Since we know the law is good unless we use it unlawfully, maybe before we declare our opinion about it, we should discover what God says is "unlawful use!"
When we use the law unlawfully, we exalt our works above the works of the Lord Jesus. We reject what He did for what we can do. This may well be one of the most blasphemous actions well-meaning Christians ignorantly engage in!
Once we understand what it means to use the law unlawfully, we take one of the most significant steps into a faith for God that makes our entire journey exactly as Jesus described it: easy and light. Join me this week in CyberChurch for Unlawful Use of the Law!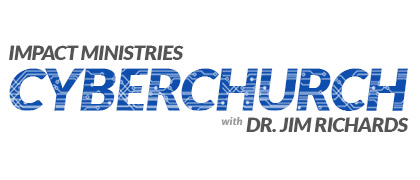 Dr. Jim Richards combines spirituality, energy medicine, scientific concepts and human intuition into a philosophical approach that aligns spirit, soul and body, resulting in incredible health, emotional, financial and spiritual breakthroughs. Jim is a life coach, consultant, teacher and motivational trainer. He holds doctorates in Theology, Alternative Medicine and Human Behavior. Dr. Richards is an entrepreneur who has built several successful businesses ranging from contracting to real estate to marketing. As a national best-selling author, Dr. Richards has written several books that have sold several million copies around the world.