There is one final source to whom we must go to evaluate all our beliefs, doctrines, and personal opinions: the Lord Jesus Christ! He is the only person qualified to help us understand God's true intentions. When He becomes our source, confusion evaporates; the veil is removed from our minds. We see clearly!
Join me this week in CyberChurch as we consider the final authority on all things. This will give us a new way to understand the purpose of the law and how it has been misinterpreted, misused, and misapplied since Moses brought Israel out of Egypt. I want to take you directly to the only source!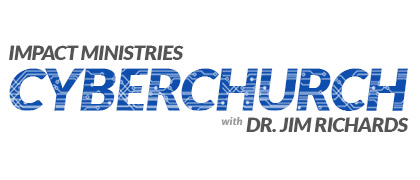 Dr. Jim Richards combines spirituality, energy medicine, scientific concepts and human intuition into a philosophical approach that aligns spirit, soul and body, resulting in incredible health, emotional, financial and spiritual breakthroughs. Jim is a life coach, consultant, teacher and motivational trainer. He holds doctorates in Theology, Alternative Medicine and Human Behavior. Dr. Richards is an entrepreneur who has built several successful businesses ranging from contracting to real estate to marketing. As a national best-selling author, Dr. Richards has written several books that have sold several million copies around the world.