As a young boy, while on a trip with my uncle, I contracted spinal meningitis. Everyone assumed I had the flu or something that would pass. Red blotches began to appear on my skin. The old country doctor said, "It looks like measles; nothing to worry about!" But it wasn't measles; there was blood seeping through the pores of my skin. I was close to death's door. Fortunately, another younger, better-trained doctor checked me, provided a proper diagnosis and a treatment plan. What looked hopeless, within 24 hours looked hope-filled.
God is omniscient! One of His names is Jehovah-Jireh, which means He sees and provides, i.e., meets the need. The moment this life-threatening situation was viewed through a different set of eyes, everything changed. God is like that doctor; He always has a proper diagnosis and a proper treatment plan. The moment we see what God sees, hope returns. Join me this week for a special message: Seeing What God Sees!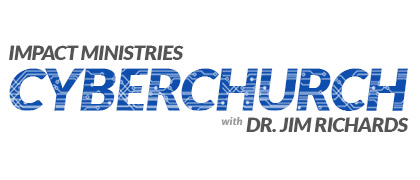 Dr. Jim Richards combines spirituality, energy medicine, scientific concepts and human intuition into a philosophical approach that aligns spirit, soul and body, resulting in incredible health, emotional, financial and spiritual breakthroughs. Jim is a life coach, consultant, teacher and motivational trainer. He holds doctorates in Theology, Alternative Medicine and Human Behavior. Dr. Richards is an entrepreneur who has built several successful businesses ranging from contracting to real estate to marketing. As a national best-selling author, Dr. Richards has written several books that have sold several million copies around the world.