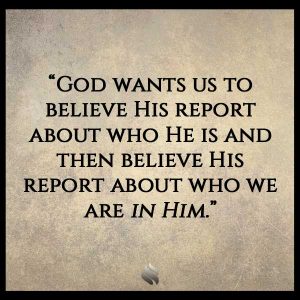 All behavior is the result of a belief. Any attempt to deal with the behavior independently of dealing with the belief will always result in some form of dead religious works. There could be any number of negative behaviors that interfere with our ability to walk in God's provision. It's never because God withdraws His provision, it is simply the way our behavior affects our conscience and our interactions with others.
God wants us to believe His report about who He is and then believe His report about who we are in Him. When that happens the grace/power of God ignites in us and makes us able to live in His truth, His reality, His glory!
When it gets down to the functional aspect of what alienates us from God's best is nothing more than our paradigm, perspective and resulting point of view. It is our number one responsibility to align our every opinion with His but it all starts with our opinion of His character and nature then our opinion about ourselves,  i.e. who we really are as a result of being in Christ.
When we cling to our opinion we exalt and glorify ourselves above God; therefore, we can never perceive, experience or manifest His glory. CLICK HERE to join me this week and break free from the limits of your opinion and all it produces. You'll discover how simple it is to exalt, glorify and manifest His glory!