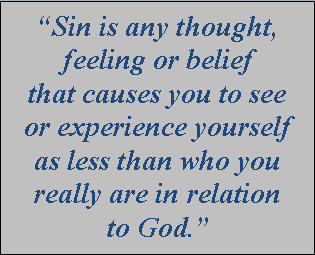 Because the concept of darkness has been so far removed from biblical understanding it has taken on more of a mystical concept. Consequently, we imagine darkness as being or engulfing into an ominous, demonic, sinister plunge into the abyss, making the process hard to identity.
Jesus is the Light and He is the Word of God. In the Old Testament God's Word was a lamp and light; therefore, it is safe to say that abiding in the light is when we remain within that realm of Jesus' interpretation and application of God's Word. Darkness is anything that removes us from that place of living in God's Word as Jesus modeled.
Darkness, however, does not come upon us all at once; darkness is a progression. It can begin with twisting God's Word to say something we want or need it to say. It can occur when we choose to trespass or violate the boundaries of God's Word. And, of course, it can begin when we are self-centered, refusing to walk in love.
When light bends it appears to change colors; therefore, twisting or violating God's Word which has been written on our heart causes us to bend the light (truth) in such a way that reality is less discernible. In the absence of light all manner of fungus and infection (spiritual and emotional) can grow. The ultimate deception of sin is hardness of heart. That's why I warn, once you step into sin you never know where it will end.
Sin is any thought, feeling or belief that causes you to see or experience yourself as less than who you really are in relation to God. The only way to see yourself as you really are is to see Jesus as He is. CLICK HERE to join me this week for Jesus: The Life & Light. See Him more clearly so you can see yourself more clearly and thereby abide in the Light!
Join Our Mailing List!
Subscribe to our mailing list and you'll get notifications of new posts along with advanced notifications of sales, special offers, and subscriber-only discounts!
Welcome to the Impact Ministries family! Please check your email to confirm your subscription!