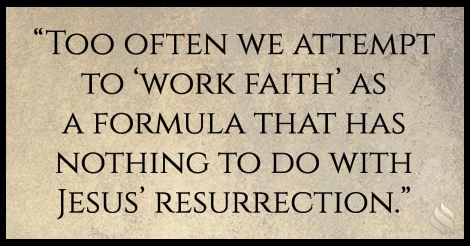 All of God's promises are free, but conditional. The condition is that we believe they were given to the Lord Jesus at the resurrection and we share in them because we are in Him! Too often we attempt to "work faith" as a formula that has nothing to do with Jesus' resurrection. But every provision of this New Covenant is given to us IN CHRIST. In other words, He obtained them and we share in them because we are in Him. JOIN ME this week as we learn more about the faith walk and how it all comes together in Christ. This makes walking by faith easier than you ever imagined!
Join Our Mailing List!
Subscribe to our mailing list and you'll get notifications of new posts along with advanced notifications of sales, special offers, and subscriber-only discounts!
Welcome to the Impact Ministries family! Please check your email to confirm your subscription!